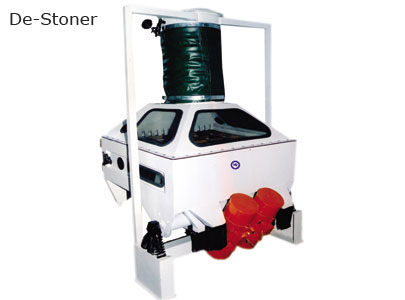 De-Stoner that Removes Stones from Grains & also Seprate Grains Automatically into High and Low Quality of Grains. Our Machines can Process many Kind of grains with Low Processing Cost.
Capacity Range : 1-10 TPH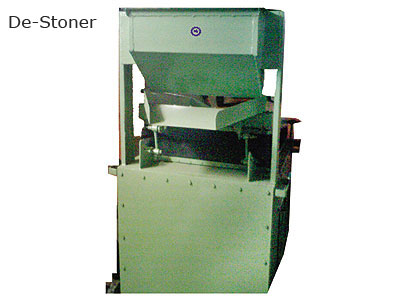 Seprator is A Machine that Removes Impurities Like Dust & Coarse from grains, and also Seprate It Automatically into High & Low quality Grains Capacity Range : 1-10 TPH
Capacity Range : 1-10 TPH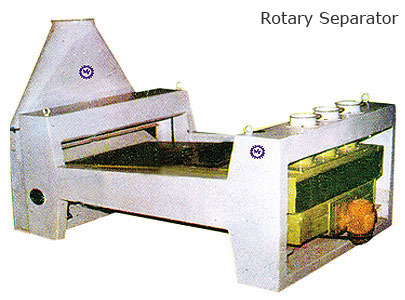 Gravity Selector is A Multi-Purpose Grain Processing Machine Which can Remove any Kind of Impurity from any Grain Like, Stones, Dust & Coarse. One key Feature of this Machine that It can Classify Grain into Different Quility Levels During the Processing.
Capacity Range :256 Kg. per hr. to 5 TPH

Mini Plan Shifter is a Machine which is Used for Shifting of Flour Maida Minerals, Speices Rice, Maize etc.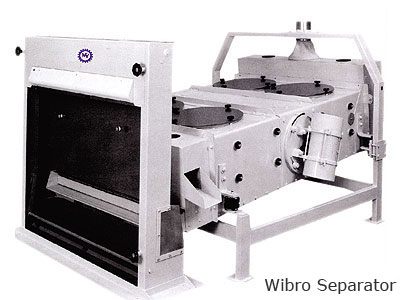 Length Grader is A Machine Used for Seprating the Shorter Grain from the Whole Grain Based Upon Its Length
Capacity Range :1-2 TPH

Intensive Damper is Used to Clean GRain by Moisturising them Uniformaly.
Capacity Range :1-8 TPH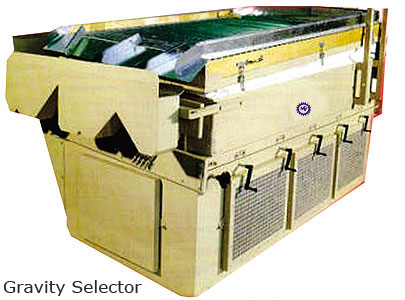 Horizontal Scourer is Used for Clean Horizontally from Impurities Like Dust. Dirt and Insects.
Capacity Range :1-8 TPH

Centrifugal is a Machine Used Seprate Flour.
Capacity Range :UP TO 1 TPH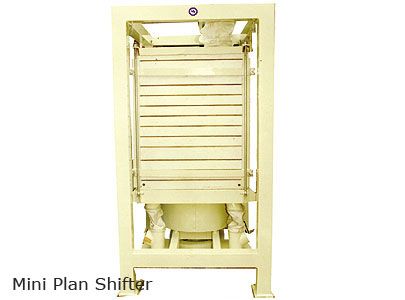 Chhaki is Grain Grinding Machine.

Brain Finisher is Used to Extract Flour from Bran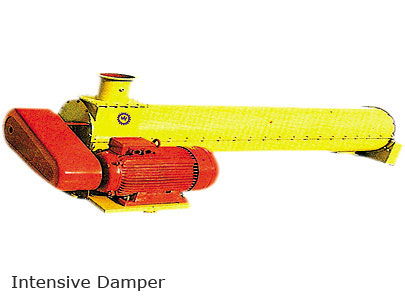 Plowiser is Used for Grainding & Processing Spices and Grains
Capacity Range :UP TO 1 TPH

Elevatoe is Used to Elevae the Under Process Grains to Different Floors for Various type of Processing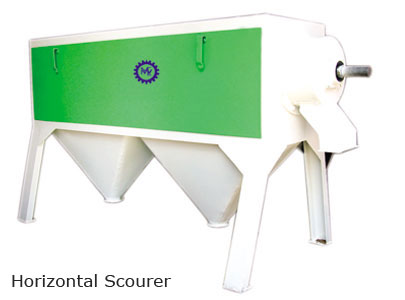 Fan is Used Generate High and Low Pressure Wind

Cyclone Machine is Used to Generate High Air Pressure Cyclone for other Grain Processing Activities

Worm Conveyor is Used to Generate High Air Pressure Cyclone for other Grain Processing Activities

Parts